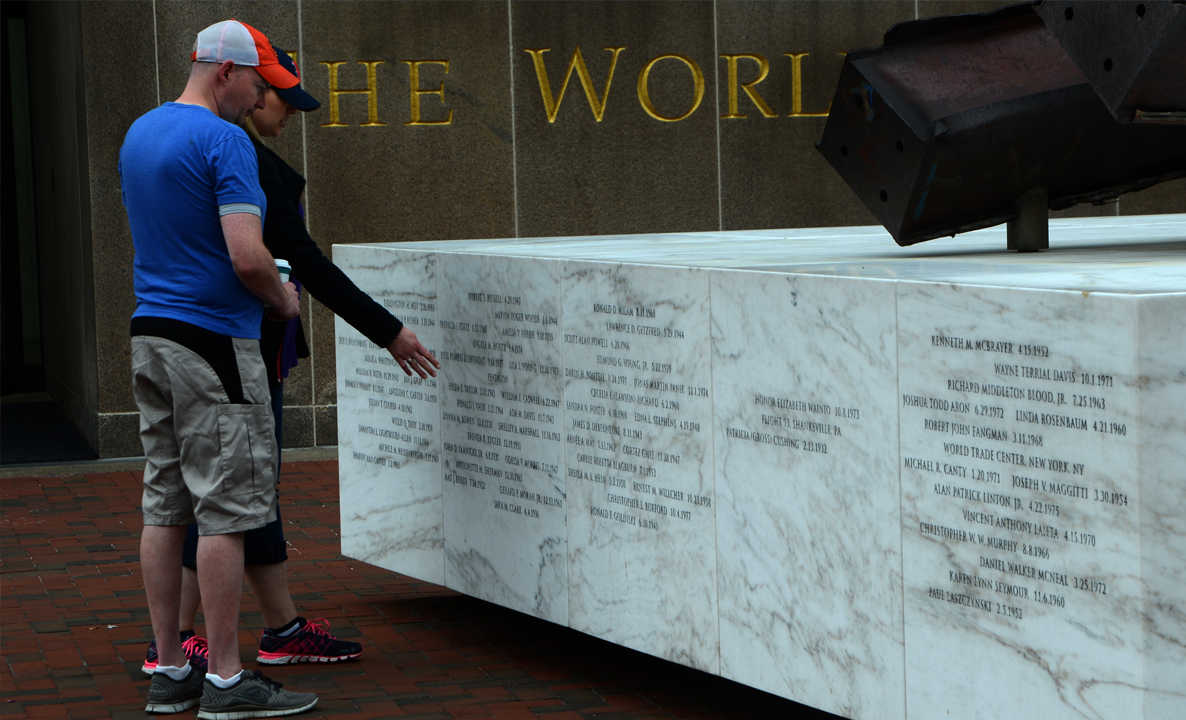 9/11 Maryland Memorial Exhibit
09/11 to 09/11
The Top of the World Observation Level hosts exhibit featuring artifacts from the Twin Towers, Pentagon, and Flight 93 National Memorial. The display honors the lives of Maryland victims of the September 11, 2001 attacks. 
Picnic at the TOP! - A Family Friendly 4th of July Experience
07/04 to 07/04
See Baltimore's biggest Fourth of July celebration from the Top! Top of the World Observation Level invites guests to Picnic at the Top on Wednesday, July 4, 2018 from 7pm-10pm. Visitors can take in a 360-degree view of Baltimore and festive fireworks from 27 floors above the Inner Harbor.  The event offers catered food & beverage, children's activities, a live DJ and photo booth. This is a non-alcoholic, family fun event. Top of the World is managed by the Baltimore Office of Promotion & The Arts and is located on the 27th floor of the World Trade Center at 401 E. Pratt Street.
Additionally, Baltimore's Fourth of July Celebration presented by Ports America Chesapeake takes place Wednesday, July 4, 2018.