For Your Safety
12/03 to 12/03
Baltimore-based artist Erin Stellmon explores the physical and metaphorical presence of walls and fences in her mixed-media collages and paintings on view in "For Your Safety," opening Thursday, October 4,  2018  through Sunday, January 6,  2019  at Top of the World Observation Level.

The Portland, OR, native photographs brick and stone walls, rock piles, staircases and temporary fencing throughout Maryland. Stellmon combines her photos with quilt pieces, along with imagery from the Oregon Trail to further question her ancestors' right to lay claim to land and build barriers. Her use of paper collage exposes the fragility of these boundaries, while a neon palette is employed to both attract and repel the viewer—turning the serenity of traditional American landscape painting into a visual Emergency Alert.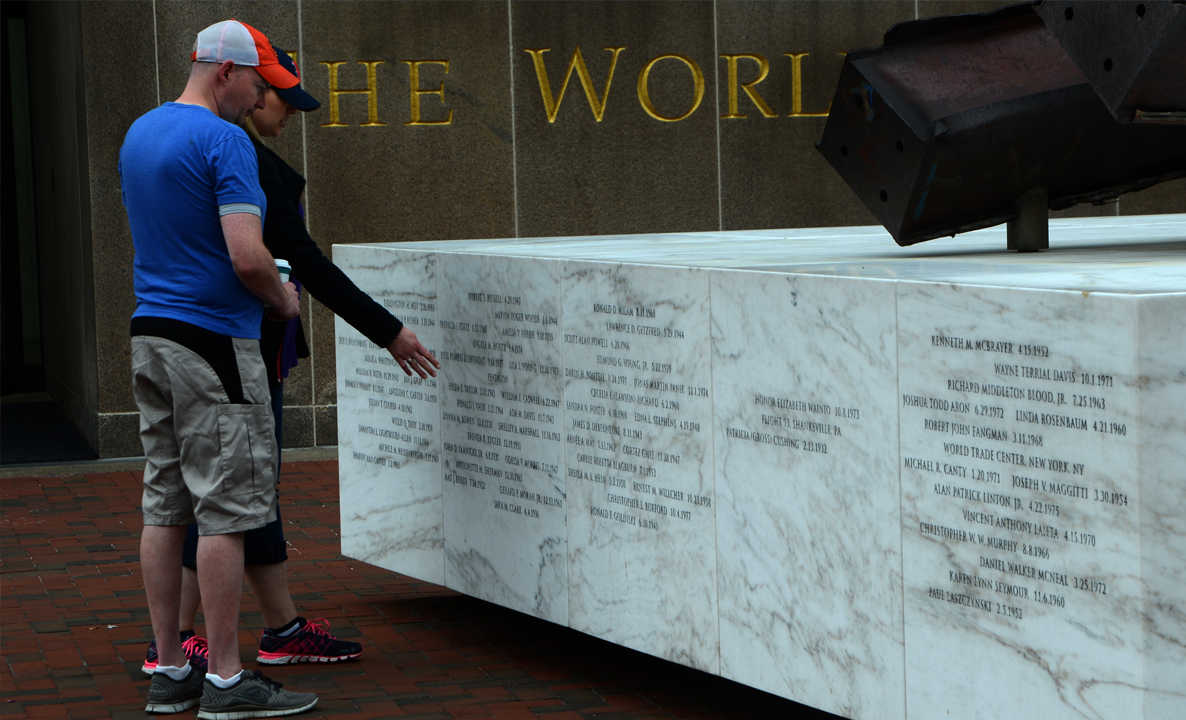 9/11 Maryland Memorial Exhibit
09/11 to 09/11
The Top of the World Observation Level hosts exhibit featuring artifacts from the Twin Towers, Pentagon, and Flight 93 National Memorial. The display honors the lives of Maryland victims of the September 11, 2001 attacks. 
Picnic at the TOP! - A Family Friendly 4th of July Experience
07/04 to 07/05
See Baltimore's biggest Fourth of July celebration from the Top! Top of the World Observation Level invites guests to Picnic at the Top on Thursday, July 4, 2019 from 7:30pm-10pm. Doors to lobby will open at 7:15pm.

Ticket prices Sunday, July 1-Wednesday, July 4
$75 for Adults - $40 for Children
No refunds after Monday, July 2, 2018 
To purchase tickets, please call 410-837-VIEW. 
Visitors can take in a 360-degree view of Baltimore and festive fireworks from 27 floors above the Inner Harbor.  The event offers catered food & beverage, children's activities, a live DJ and photo booth. This is a non-alcoholic, family fun event. Top of the World is managed by the Baltimore Office of Promotion & The Arts and is located on the 27th floor of the World Trade Center at 401 E. Pratt Street, Baltimore, MD 21202.